Christian Eckert
Live
Teaching
News
Chamber 3 - Transatlantic
In 2018 Chamber 3 will present its third CD. Matt Jorgensen has maintained a transatlantic partnership with two musicians from the Mannheim region for several years. The guitar player Christian Eckert and the tenor sax player Steffen Weber founded Chamber 3 with the drummer from the remote west of the USA. The charm lies in the combination of the straightforward drive of the American rhythm section and the European harmonic structures.

The repertoire of the band focuses on merging their own compositions with arrangements of German and American standards like "Man kann sein Herz nur einmal verschenken" by Franz Grothe and the Oscar-winning song "When you wish upon a star".
The originals reflect personal experiences of the band members. Eckert dedicates the song "Chillaxed" to his adolescent son, who is facing the challenge of the difficult balancing act between childhood and adulthood. "Sparks" is dedicated to the bass player of the recording, who introduced the juvenile musician Jorgensen to the Seattle jazz scene. Weber composed with "Costa del sol" a homage to the neighborhood where he lives close to the band's guitar player.

The music is the result of an intercultural exchange between the "old" and the "new" world. The recording session at the Pearl Jam Studio in Seattle was made possible by the cultural promotion of Baden-Württemberg, federal state of Germany.
Tiny Tuscam Jazzguitar Class

A tiny guitar masterclass for 3 participants in a fairly unknown part of Tuscany, the Casentino natinonal park between the monasteries of Chiusi della Verna and Camaldoli. Living together in a typical tuscan house, playing Jazz, listening to music, getting input and of course enjoying the great italian food and the beautiful landscape.

War ein echt schöner Workshop. Habe das Gefühl gitarristisch sehr
viel mitgenommen zu haben. Aber neben dem Gitarre spielen, war's auch schön,
dass Christian so unkompliziert für das 'Ganze drumherum' gesorgt hast. So war's
dann auch wirklich zusätzlich noch erholsam. (C. Mundus)

Ich war bei Christians Workshop in der Toskana und es gab so viele Highlights, musikalisch, kulturell und kulinarisch … also unbedingt empfehlenswert (M. Härtter)

Giampereta in der Toscana ist ein hervorragender Platz, um sich ganz auf Jazz zu konzentrieren. Stille, wunderschöne Landschaft und die italienische Küche, gepaart mit Christians Gastlichkeit sowie seinem großen (auch pädagogischen) Können, machen diese Masterclass herausragend. (D. Mauler)

DUO SAPPORO
Eva Mayerhofer-Gesang, Christian Eckert-Gitarre

Die Heidelberger Sängerin Eva Mayerhofer und den Weinheimer Gitarristen Christian Eckert verbindet eine langjährige musikalische Wegstrecke.

In dem von Eckert gegründeten Elektro-Jazz Projekt Sapporo Sound Motel spielten die beiden zahlreiche live- Konzerte in ganz Deutschland und veröffentlichten zwei CDs mit eigener Musik: 2006 musique noir, und 2008 Sapporo meets Janosch.

Parallel dazu haben die beiden viele Konzerte und Auftritte im Duo bestritten. Diese kammermusikalische Besetzung war für die Musiker von jeher eine spannende Herausforderung: Das Duo ist die kleinste mögliche Band, bietet jedoch im Jazz alle Formen der Interaktion!
2021 haben die Sängerin und der Gitarrist ihr Duo erneut aufleben lassen und in einer Session in der italienischen Toskana begonnen, ihre lange musikalische Zusammenarbeit mit Hilfe eines Förderpreises des Landes Nordrhein Westfalen zu dokumentieren. Hierfür wurden traditionelle Jazz - Standards ausgesucht, was die beiden zu den Anfängen des Duos zurückführt und die Basis des Jazzrepertoires ist. Die Beiden bringen dabei Kompositionen die fast 100 Jahre alt sind in einen zeitgemäßen Kontext mit viel Respekt für die ursprüngliche Schönheit.

Click on the pictures below to check out our promo-videos

New recording "tiny things" released on Bandcamp, iTunes, Apple Music, Spotify & Amazon Music

For more than two decades I did a concert series called "two guitars". As a result of that, I came up with this recording with Libor Šmoldas and Federico Carnevali. All of the tunes are contrafacts, which means songs based on Jazz Standards. I'm interested in the concept of a composition and then interpreting it in my own way. Mostly you won't recognize the original and from time to time, even I forget the origin of certain tunes.
Libor is a Prague based guitarist, with whom I've been playing mostly duo for a couple of years. Based in the standard jazz tradition, he's a very creative and open minded musician. We recorded in his living room with a view onto the beautiful Vyšehrad castle. (right before his kids came back from school.)
Federico and I are both playing a semi guitar by Stefan Schottmüller. Federico lives near my place in Italy, so we met, played together and he introduced me to the jazz scene of Arezzo. We recorded in my kitchen at the end of January in the Casentino mountains, with the wood-burning stove running and some coffee and wine which granted a cozy atmosphere.
Thanks to Libor and Federico for their wonderful playing, to my son Carl for the photo and my daughter Luisa for the artwork … and of course to my wife Julia for everything.

Click on the picture below to check out our promo-video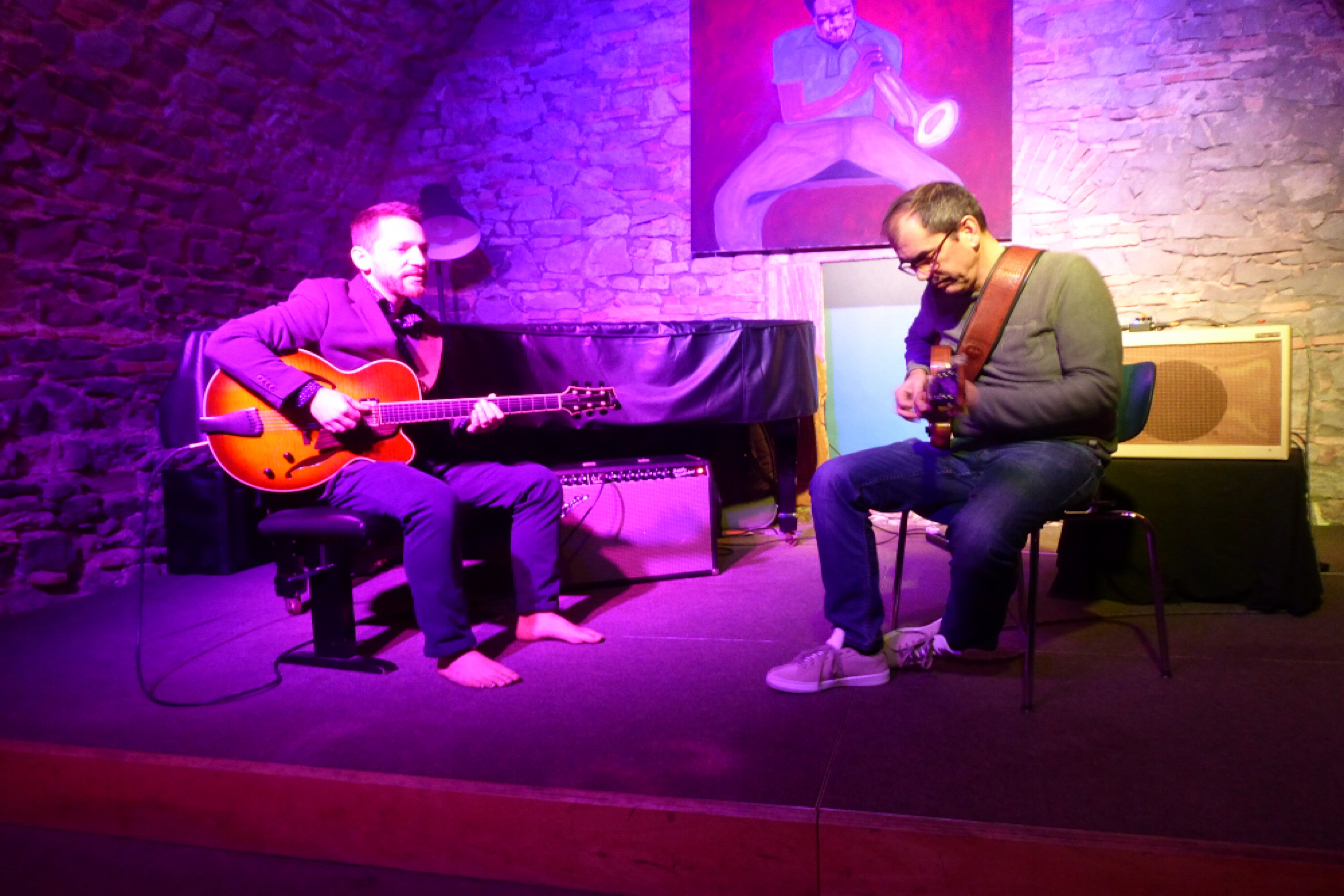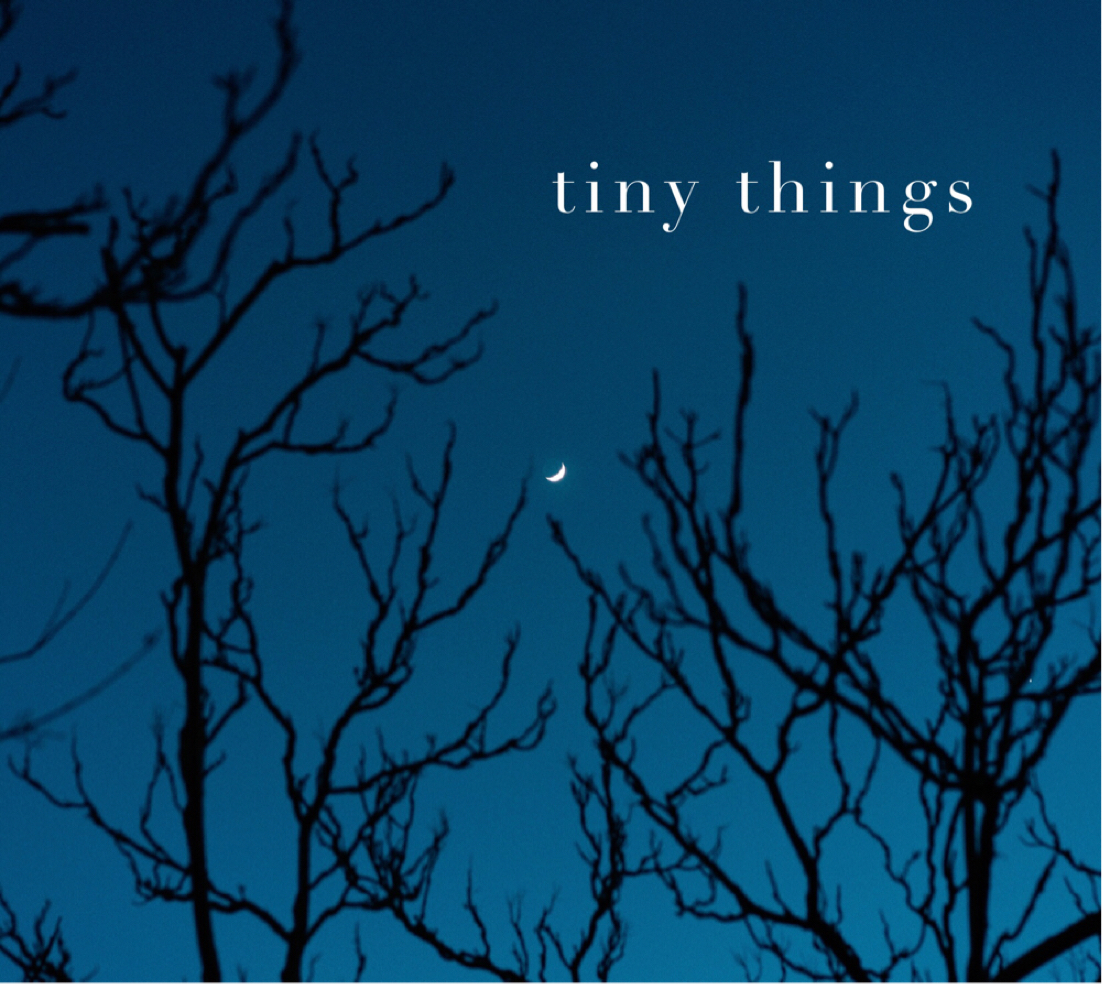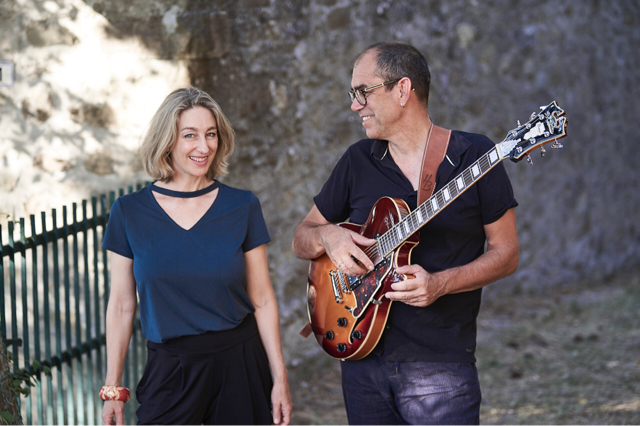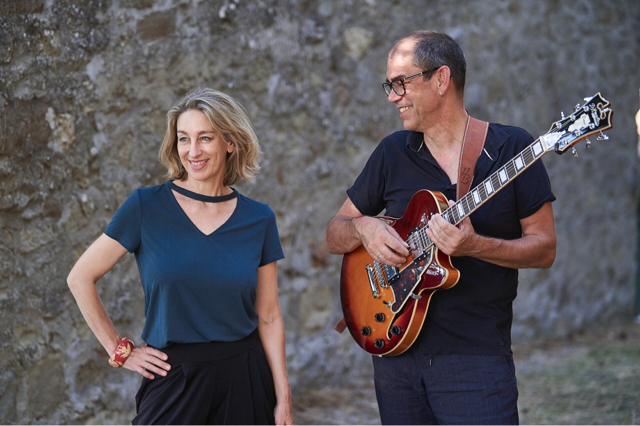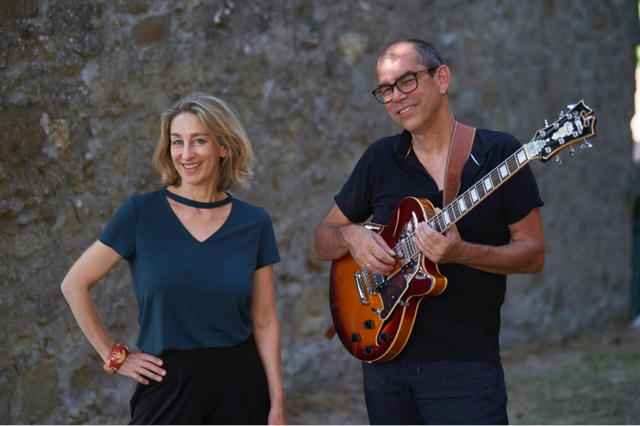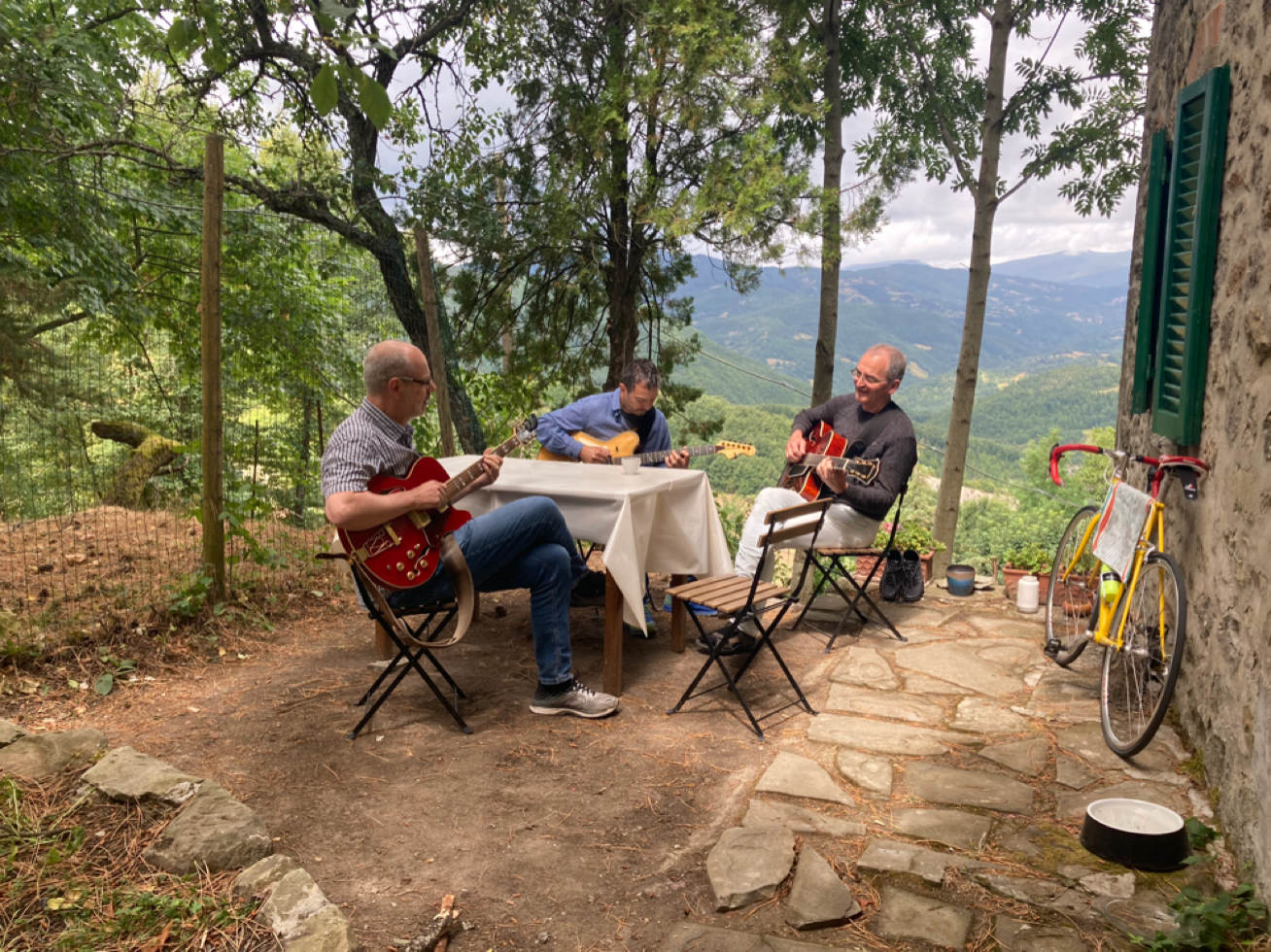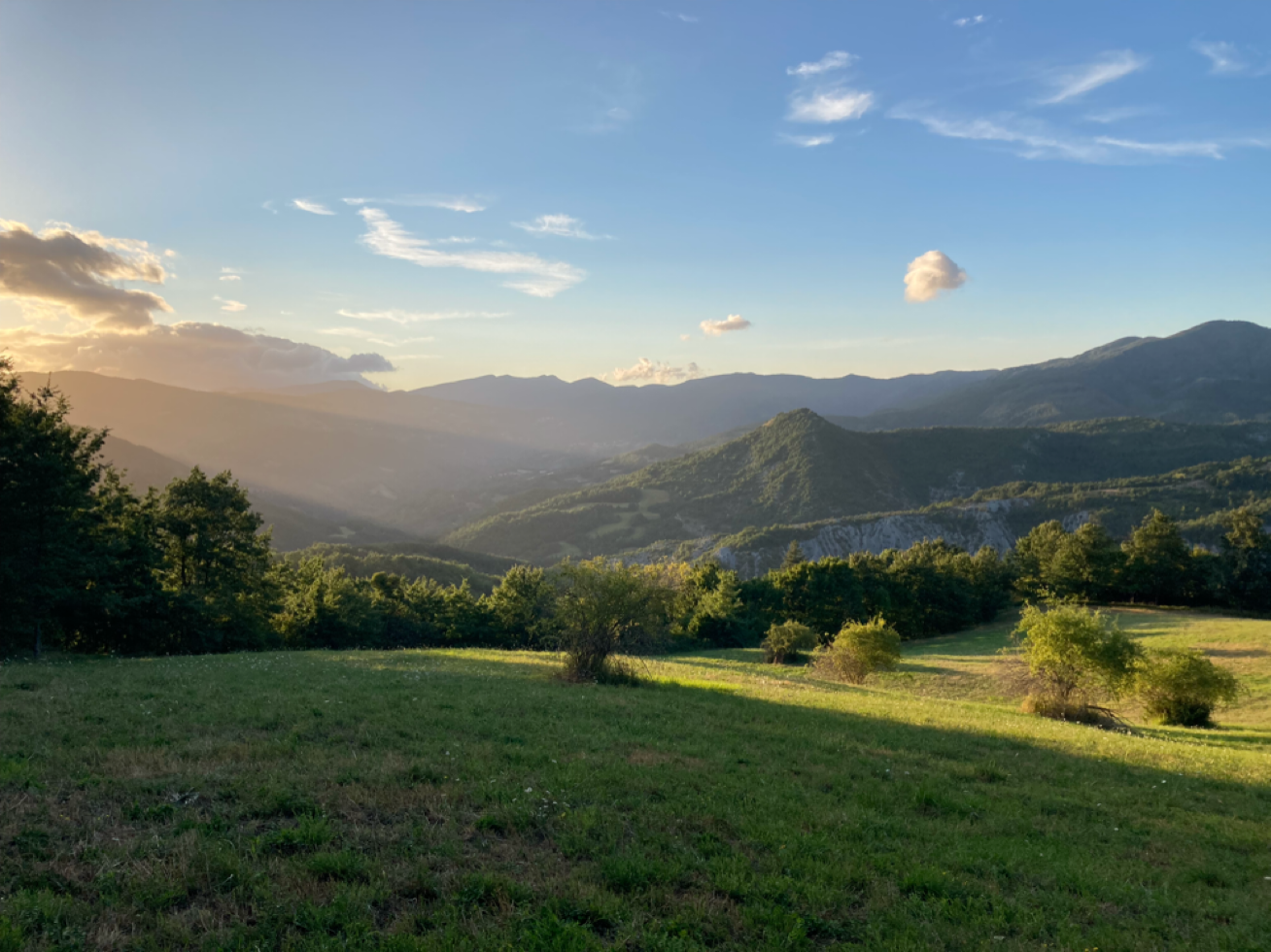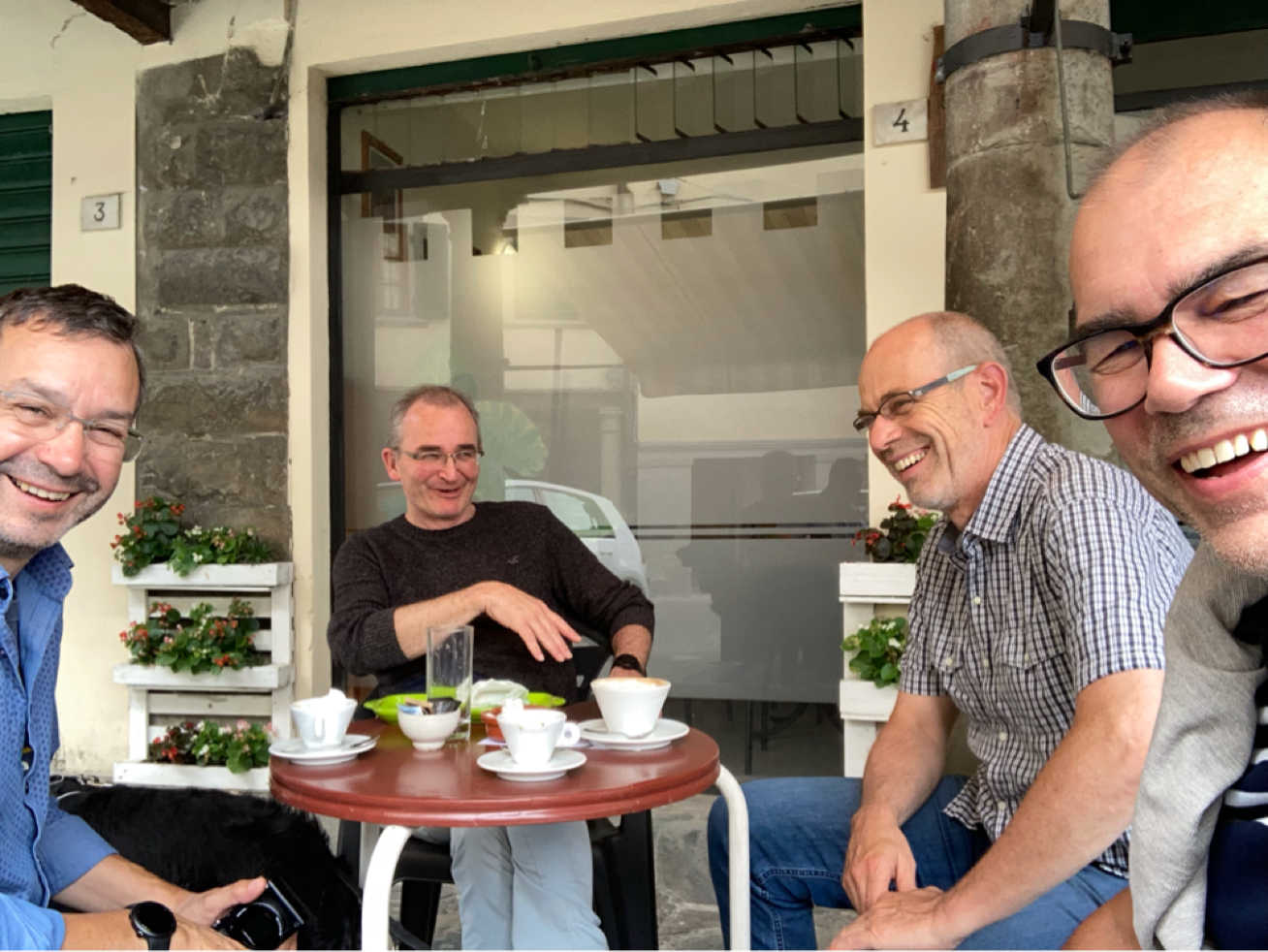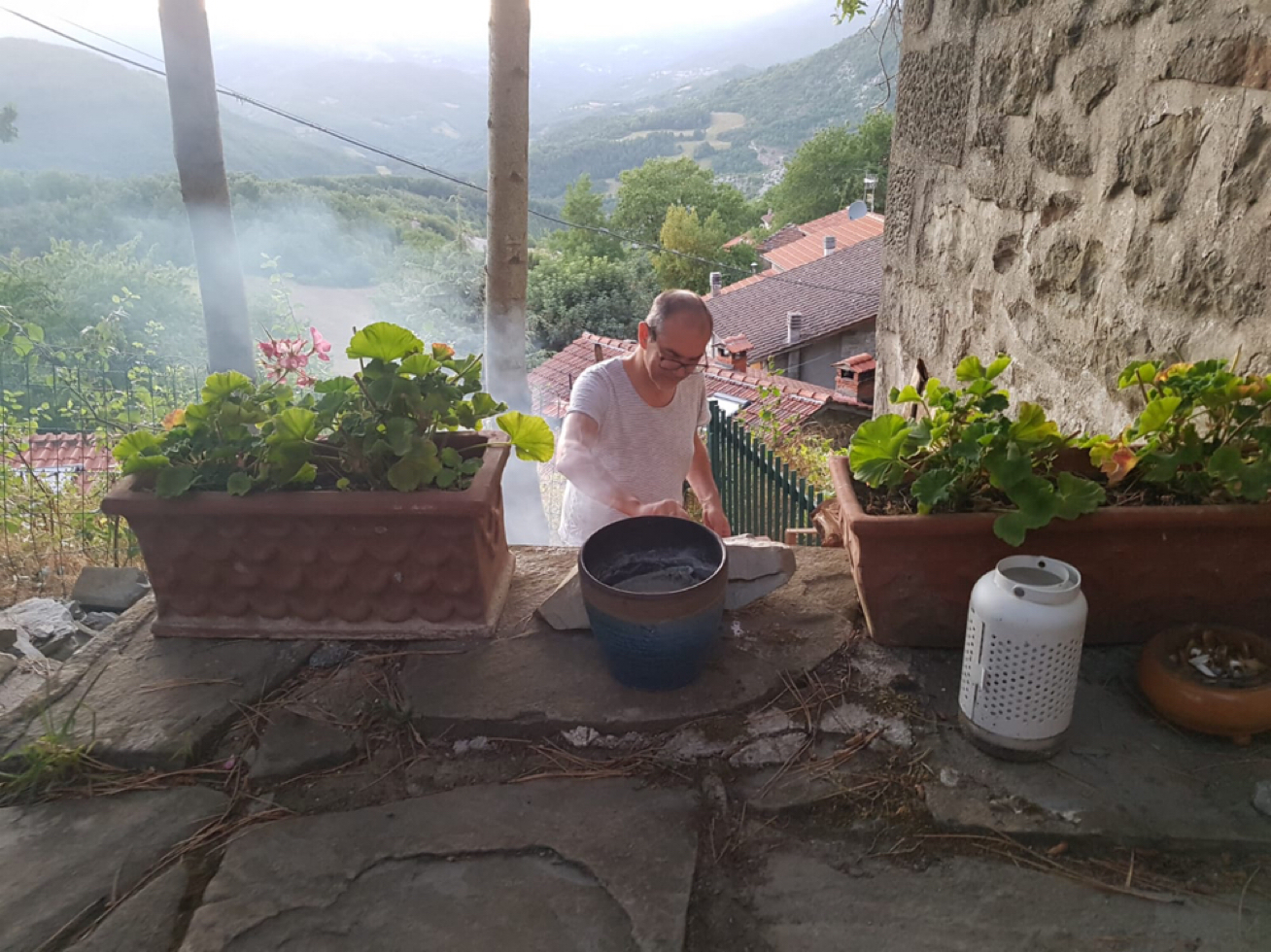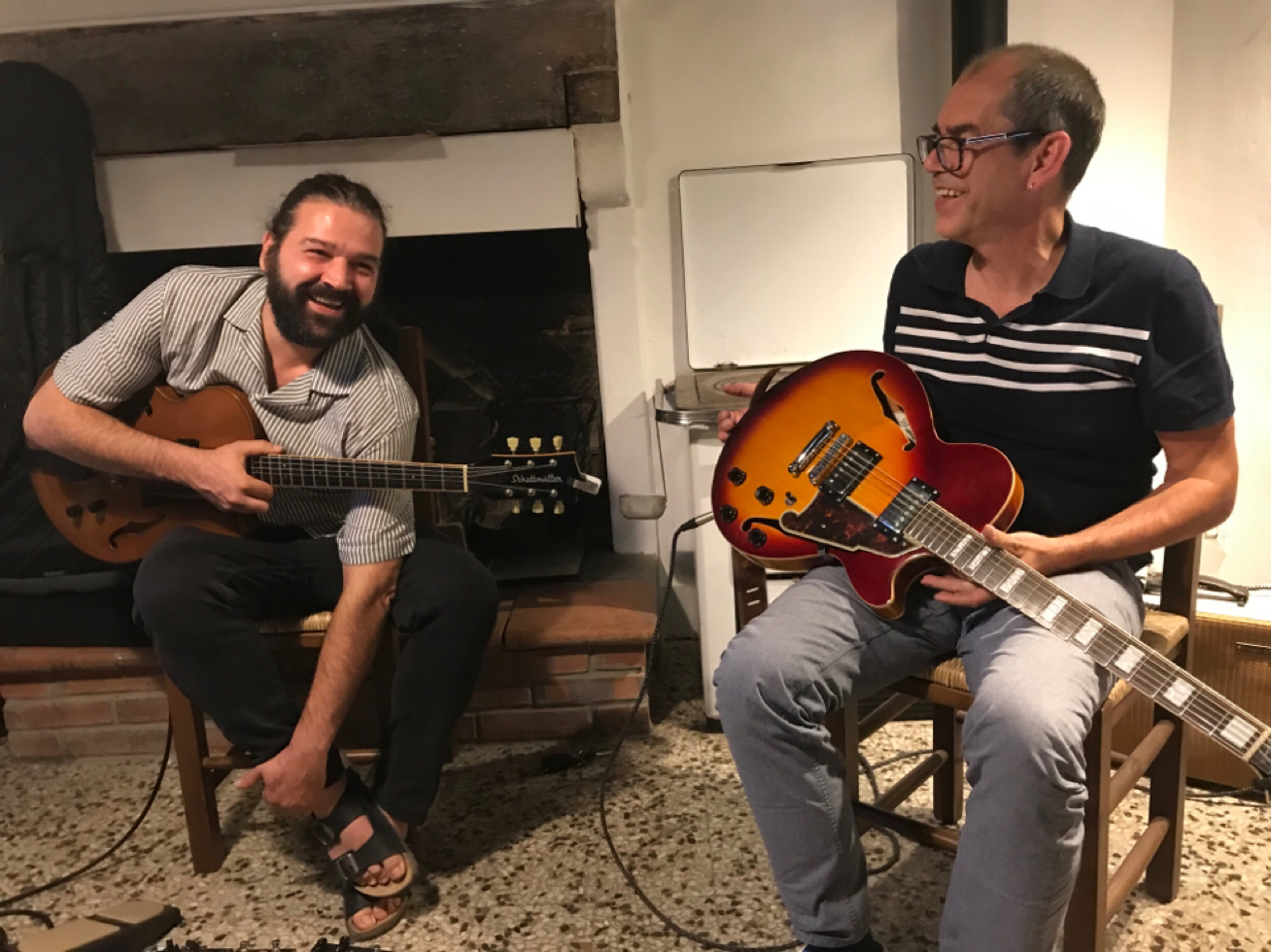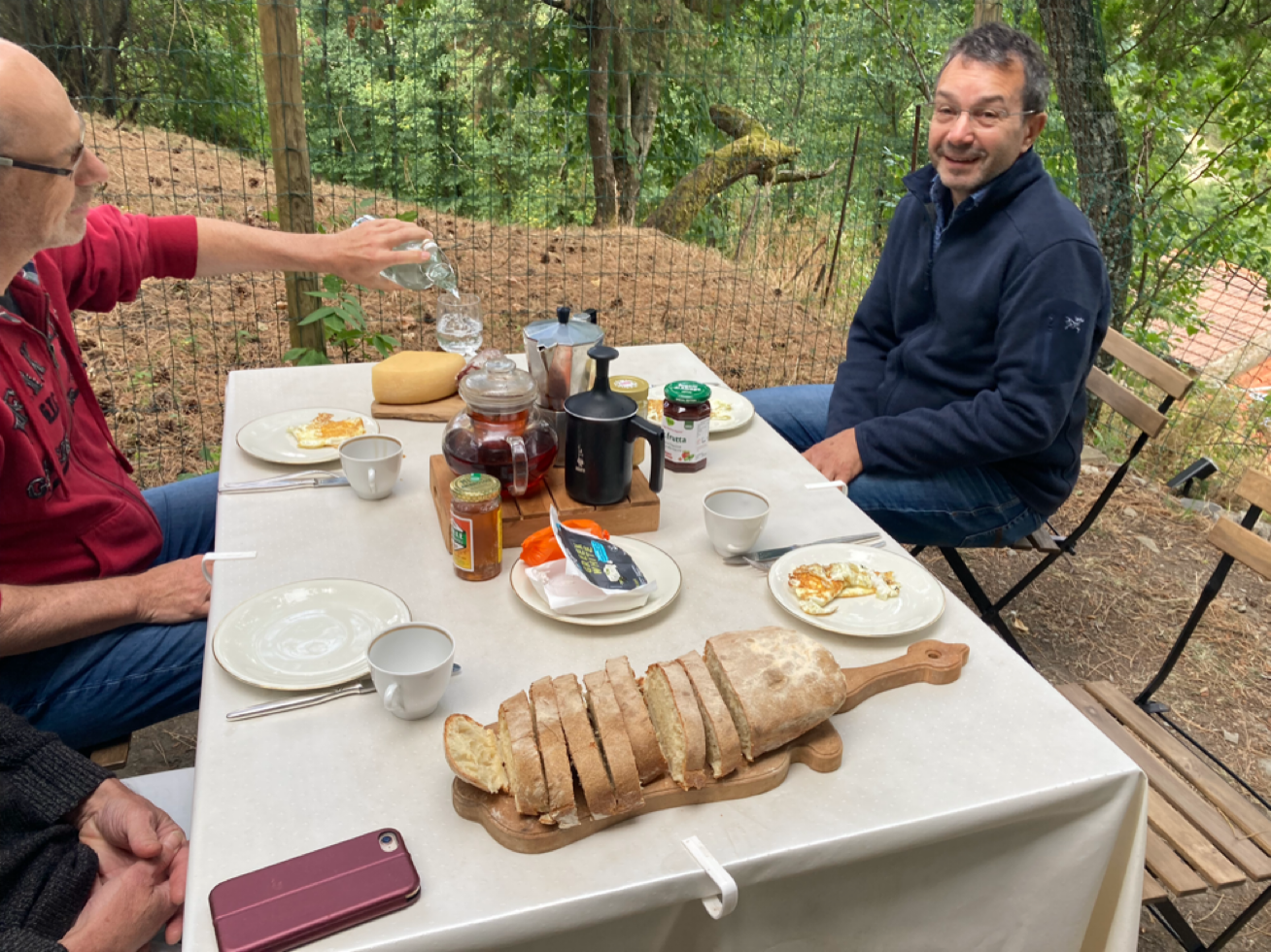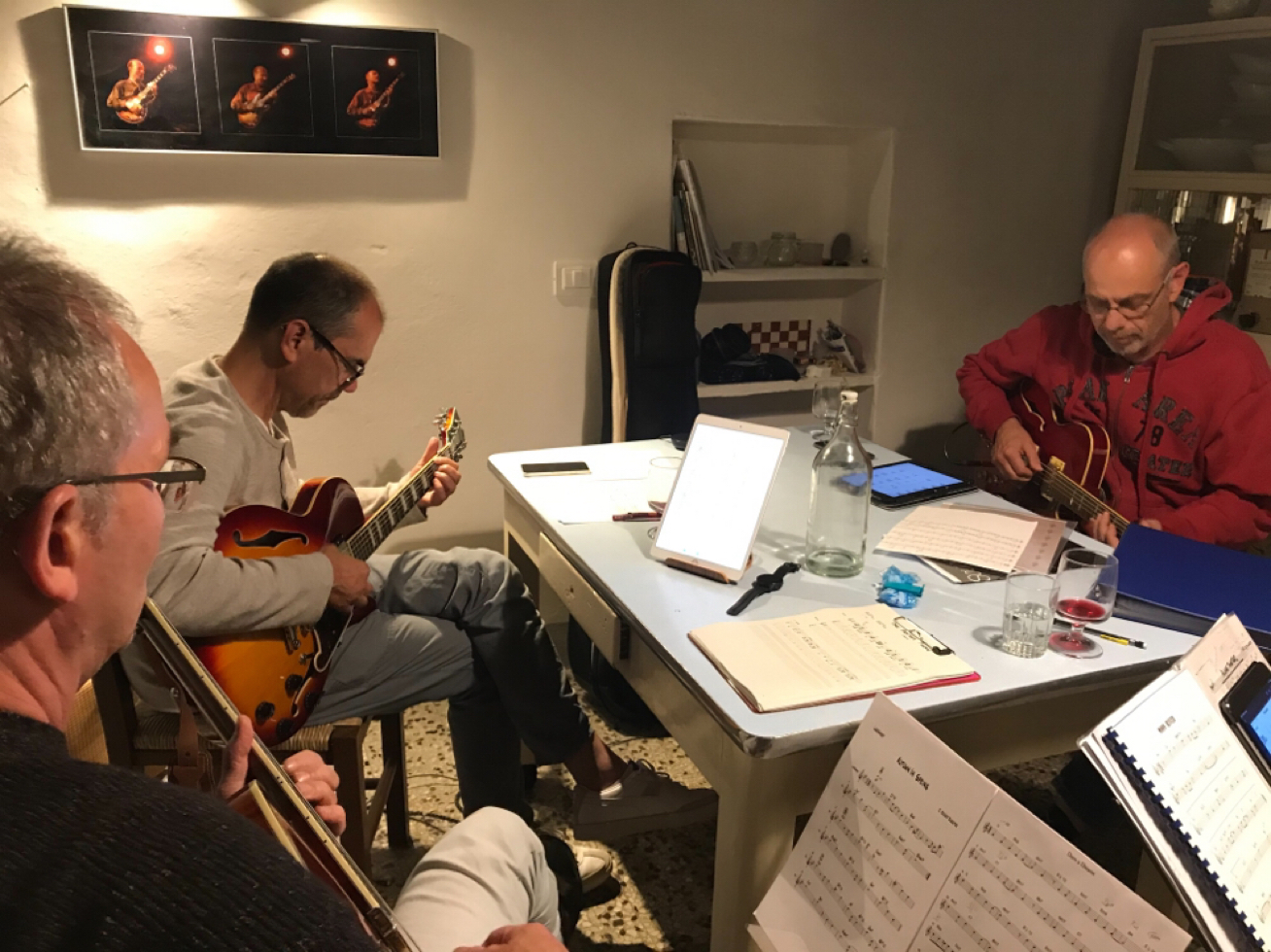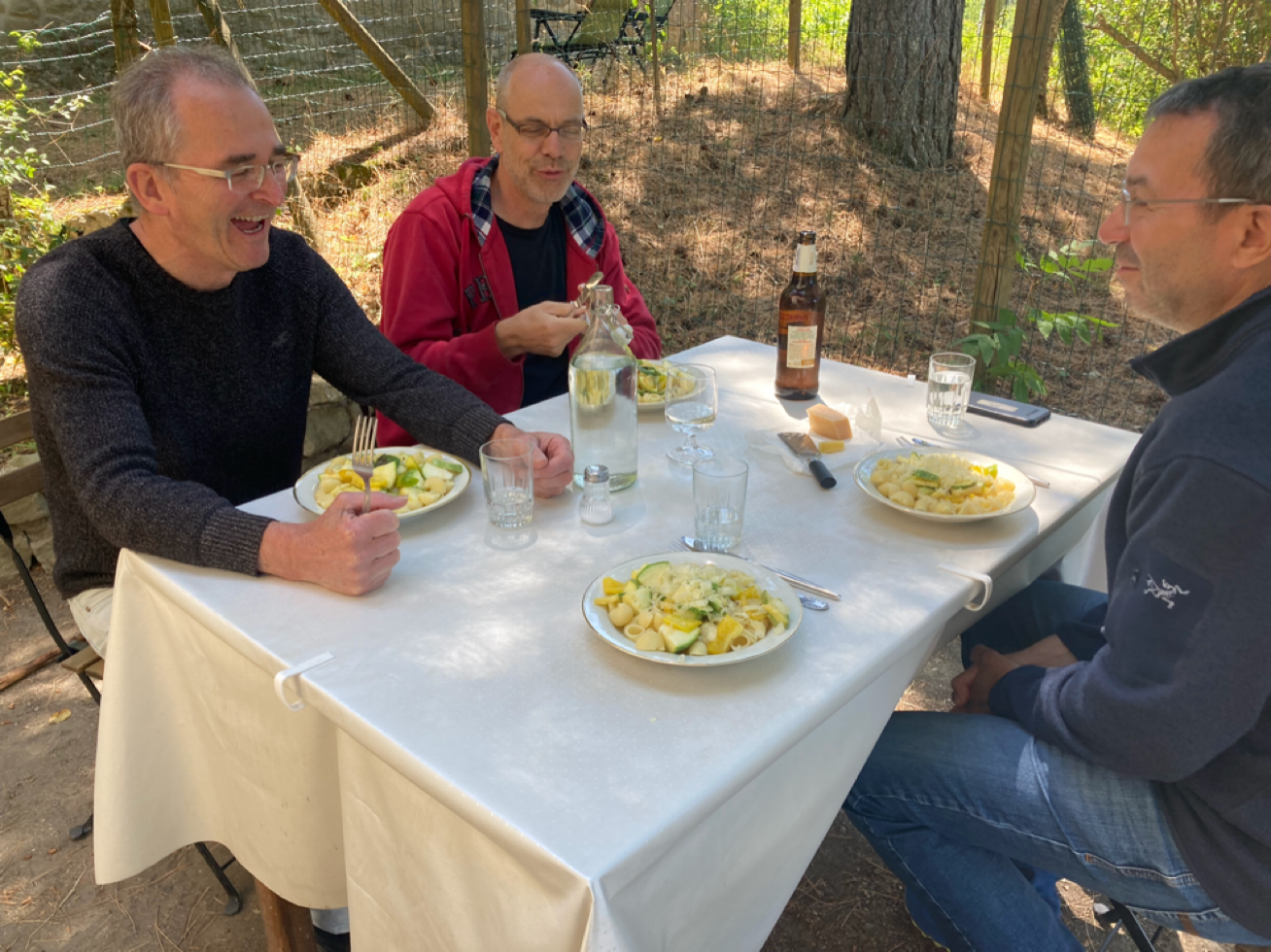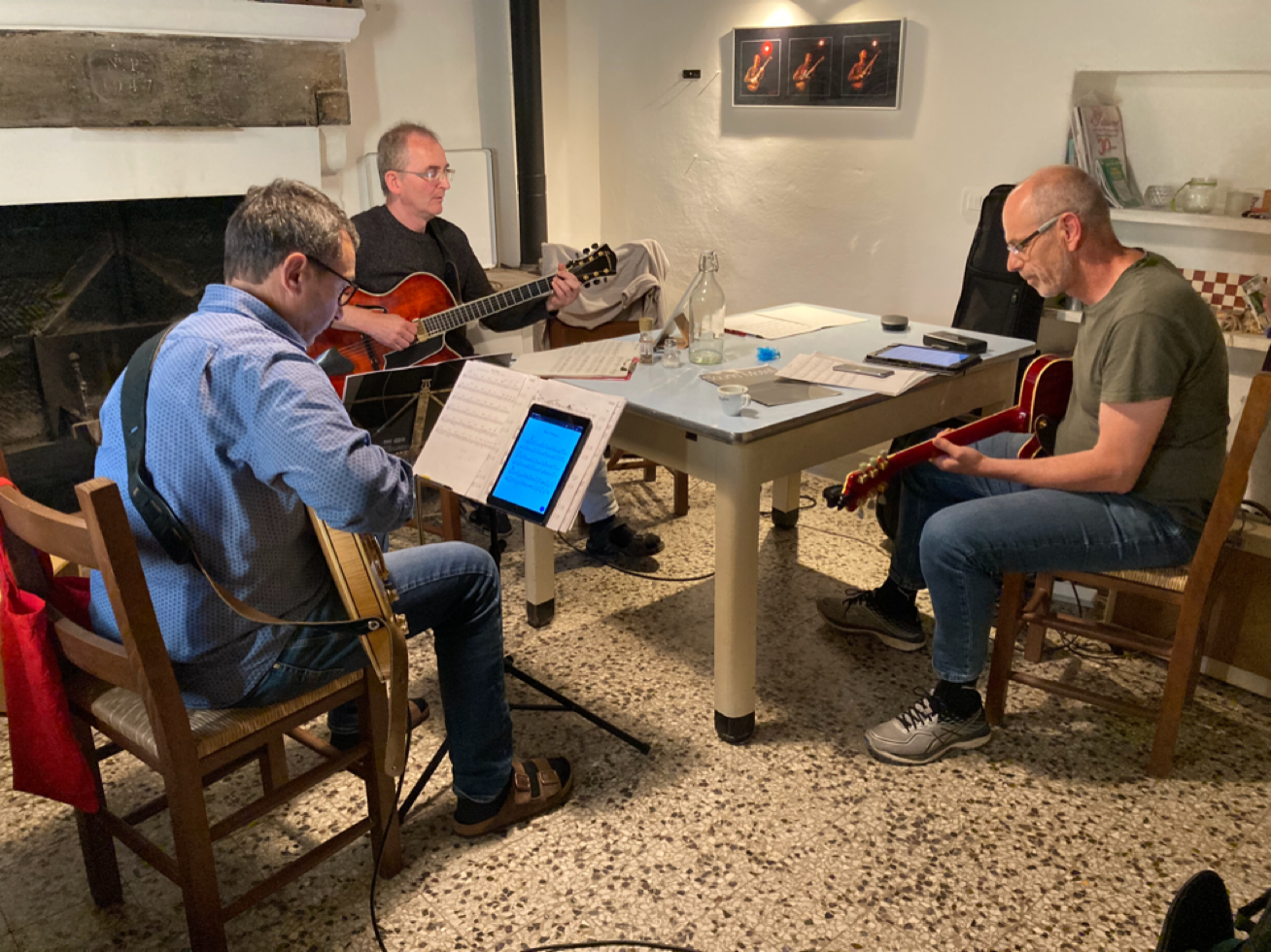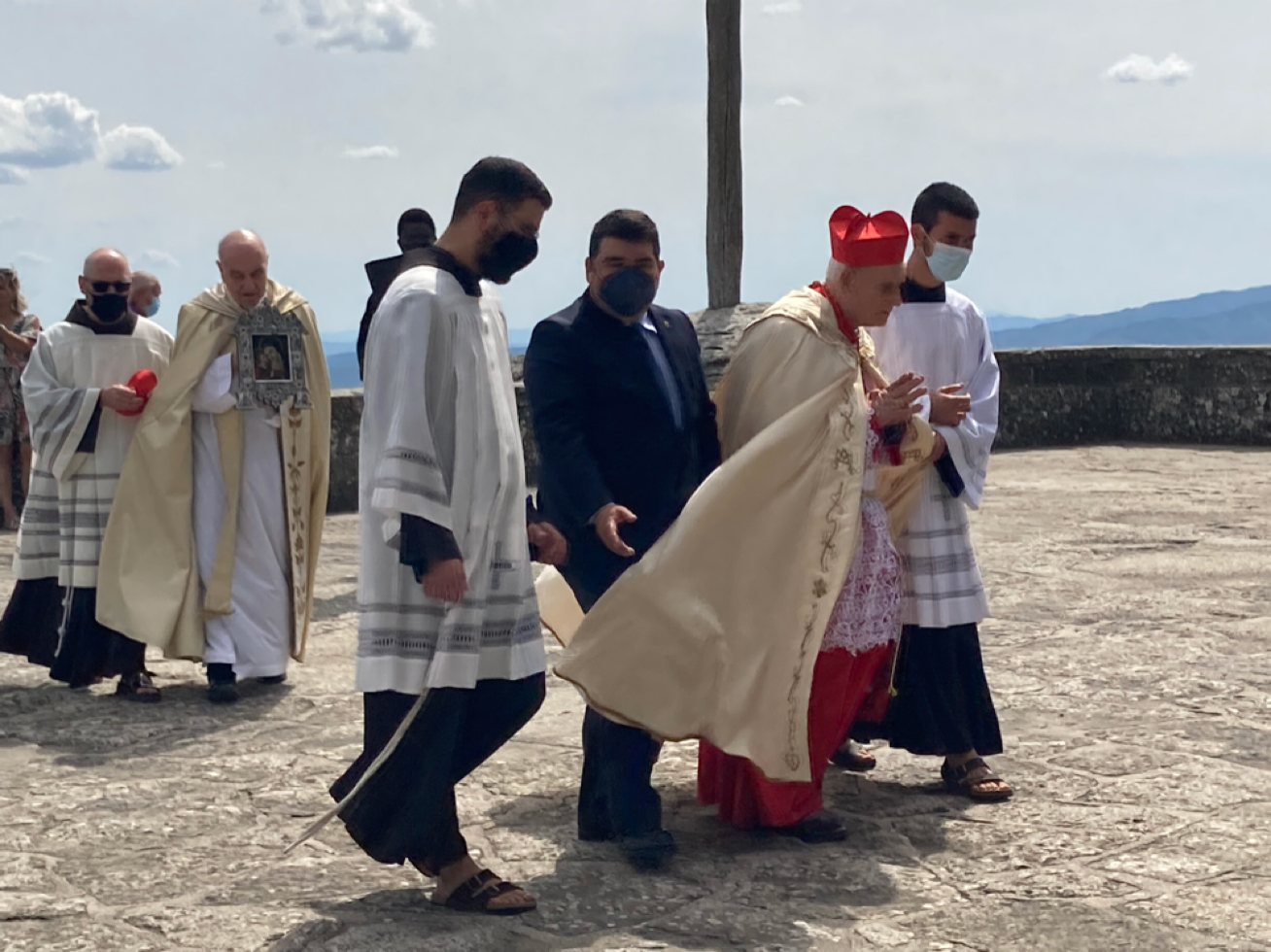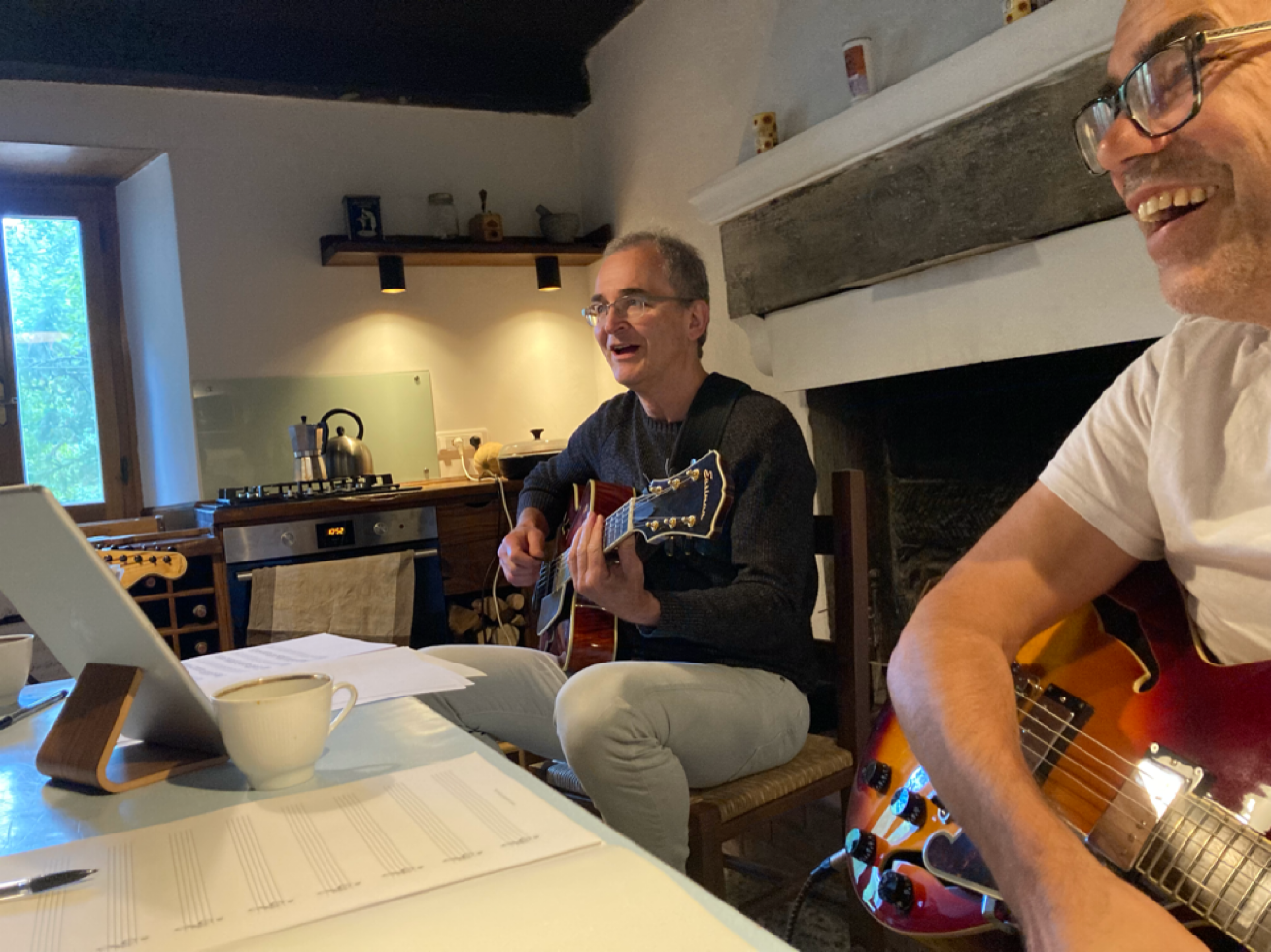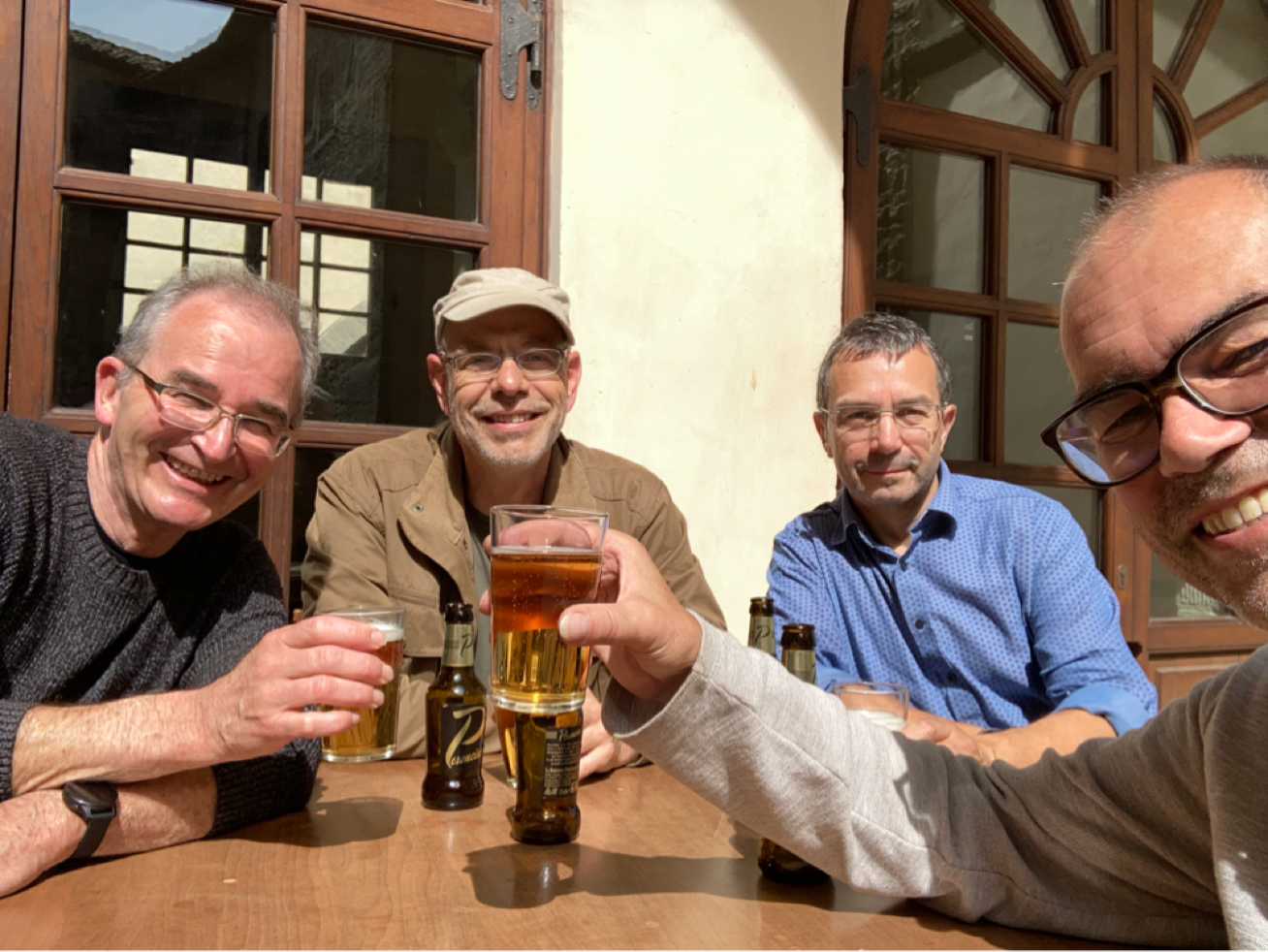 <
>